Outside
The Narrows- Zion National Park, UT.
Outside
Guided fly fishing on the Salmon River outside of Stanley, ID.
Outside
My friend Jess doing a little yoga on a cenote near Tulum, Mexico. A cenote is a natural pit or sinkhole resulting from the collapse of limestone bedrock that exposes groundwater underneath. The Yucatan Peninsula of Mexico of full of them.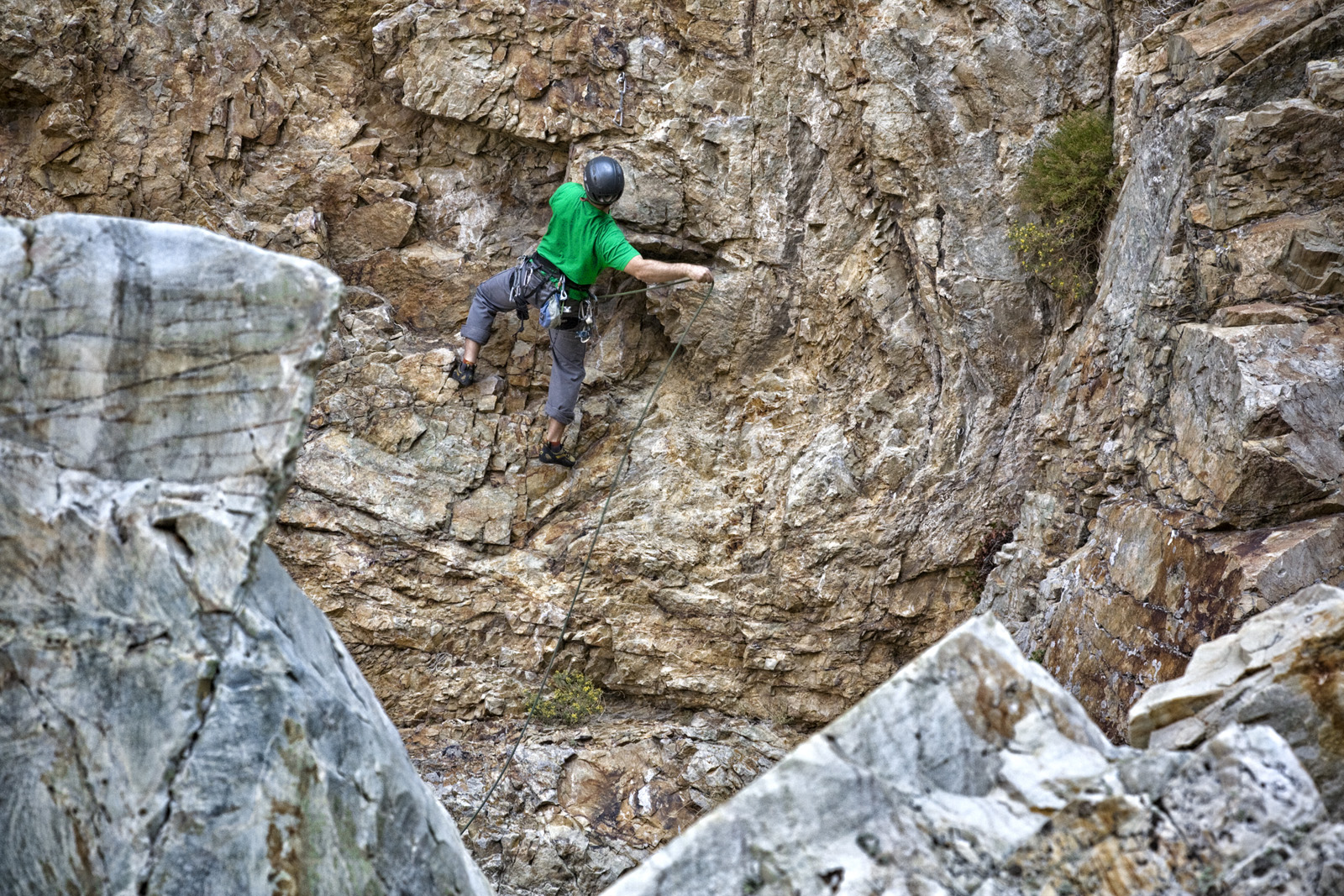 Outside
Sport climbing on a very scenic outcropping of rock in Big Cottonwood Canyon, just minutes away from Salt Lake City, UT.
Outside
Looking into the jaws of the famed desert crocodile of Glen Canyon, UT.
Outside
My dog Roadie along the Salmon River in Stanley, ID.
Outside
A shaft of light from above illuminates a handful of sand. Buckskin Gulch, Paria Wilderness, UT.
Outside
Locomotive Springs, UT very close to Golden Spike. The "Golden Spike" (also known as "The Last Spike"[1]) is the ceremonial final spike driven by Leland Stanford to join the rails of the First Transcontinental Railroad across the United States connecting the Central Pacific and Union Pacific railroads on May 10, 1869, at Promontory Summit, Utah Territory.
Outside
Woman's rock climbing clinic, Indian Creek, UT.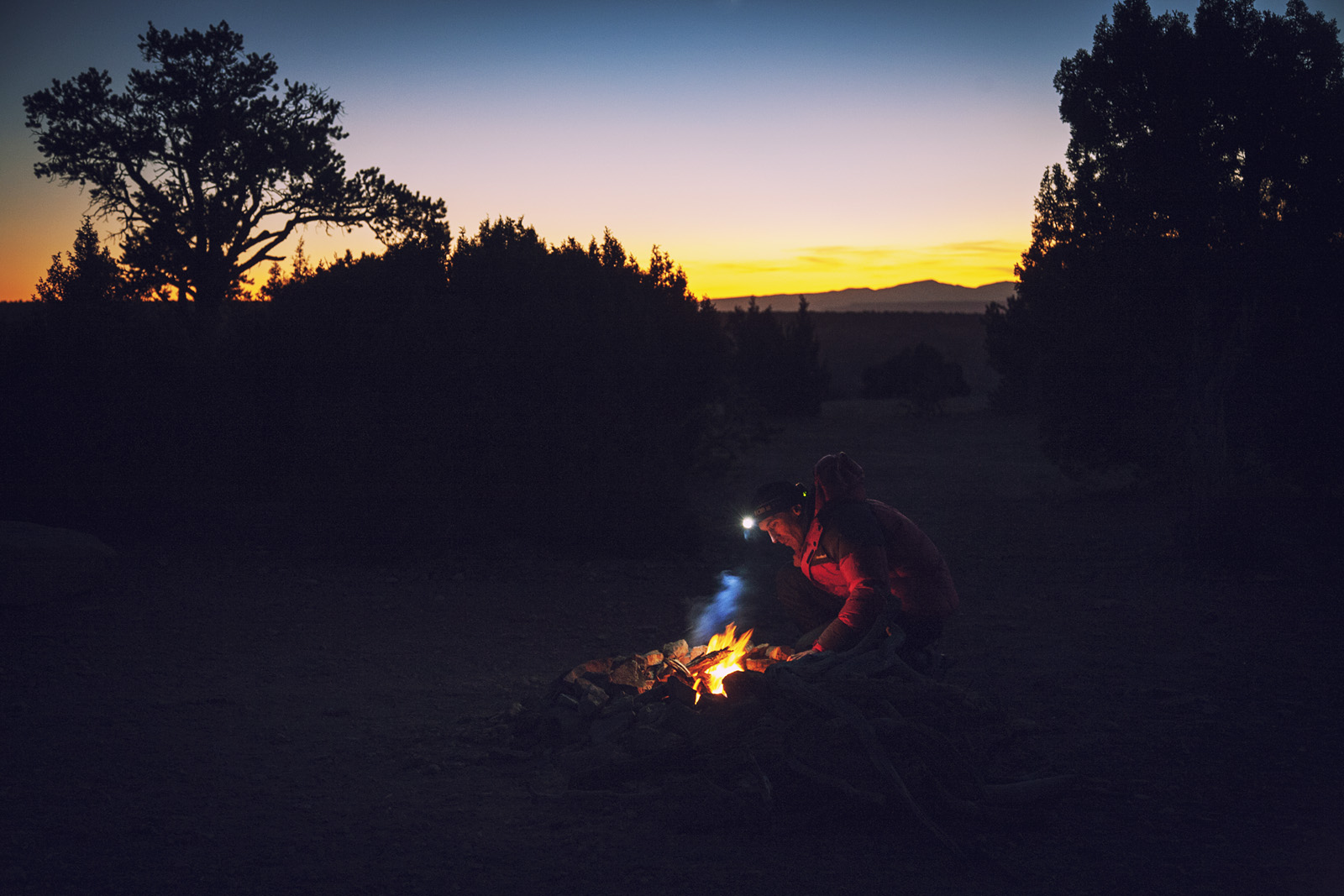 Outside
Campfire on a cold but beautiful night. San Rafael Swell, UT.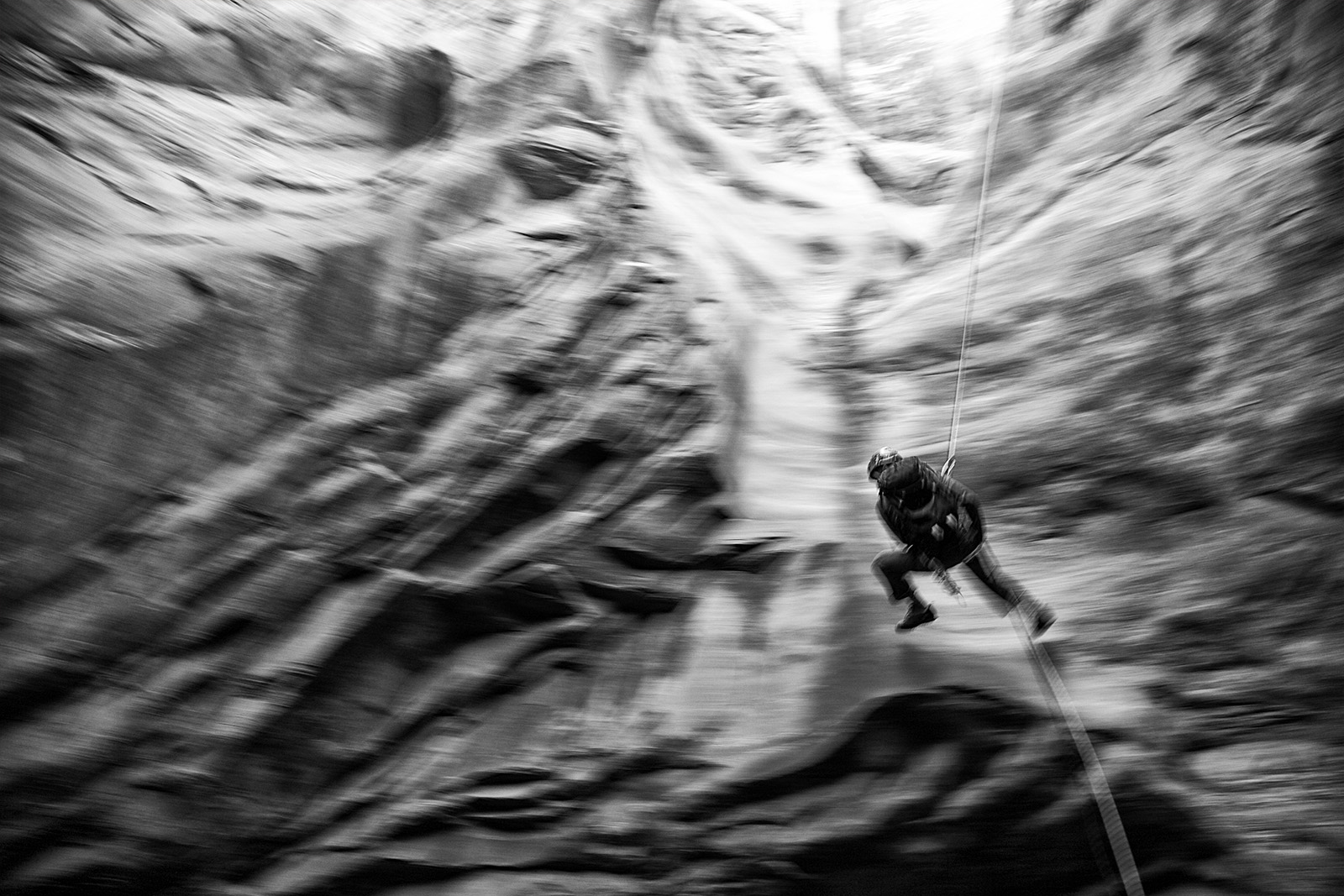 Outside
Canyoneering near Moab, UT.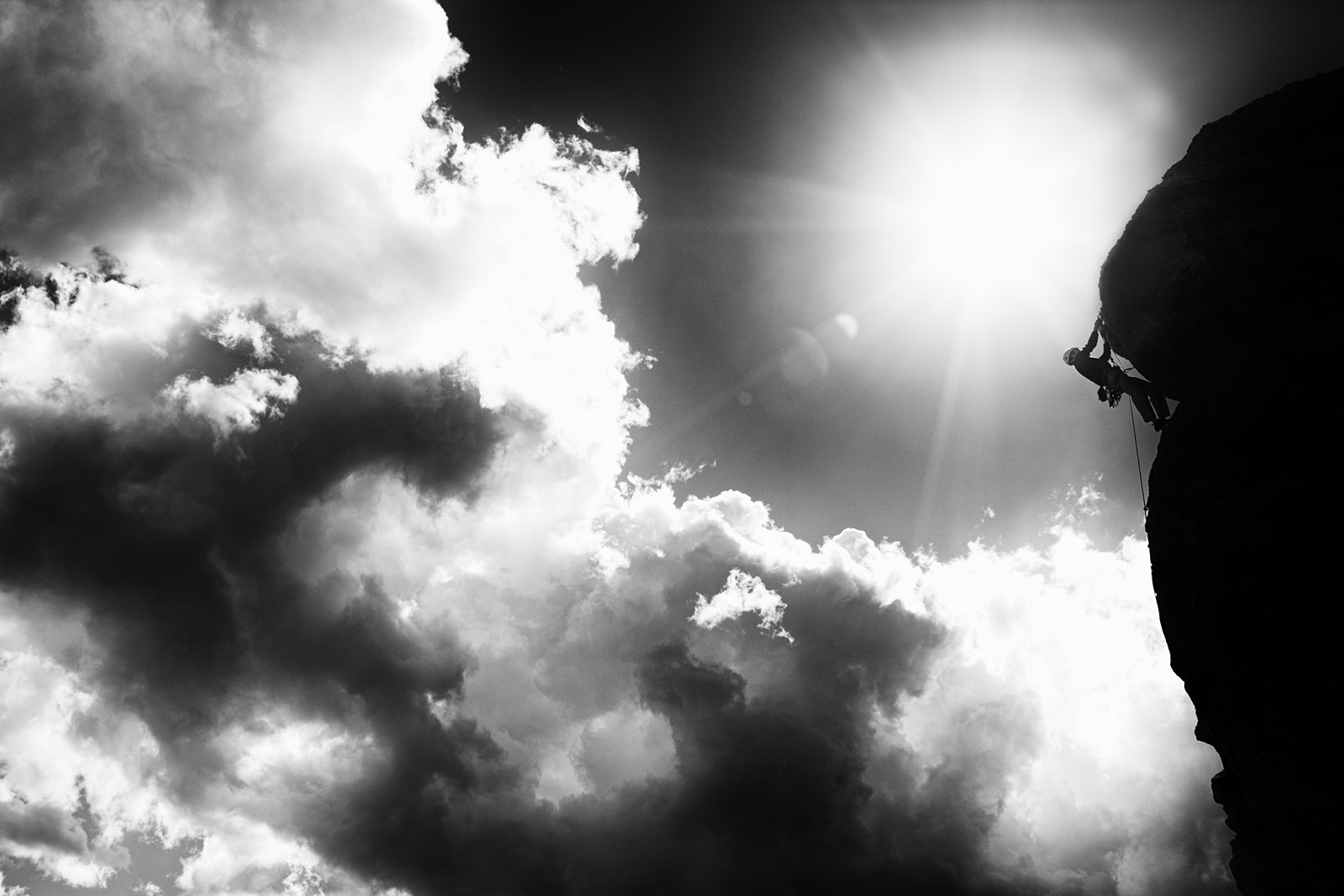 Outside
Rock climbing under dramatic skies. Red Rocks National Monument, NV.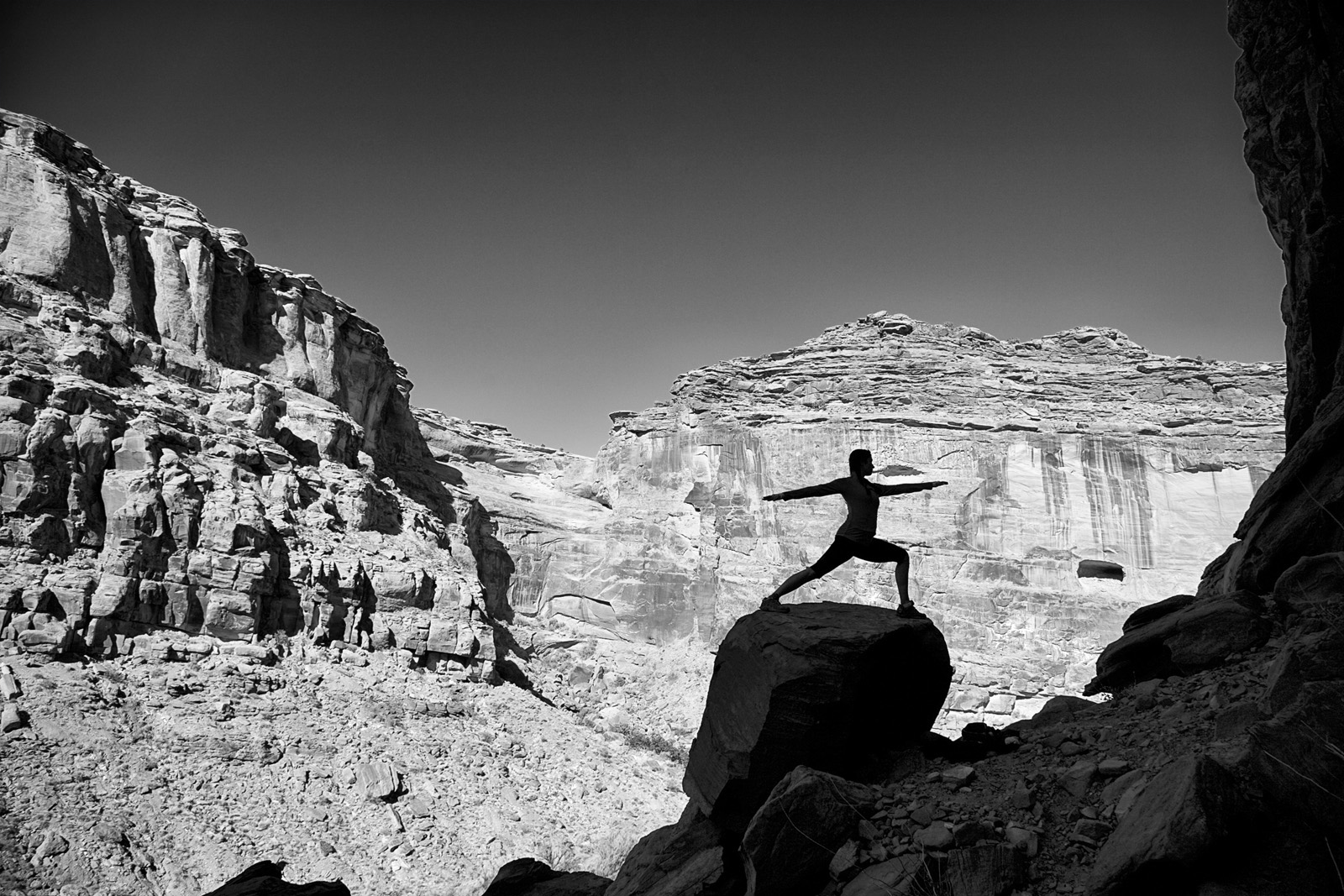 Outside
Silhouette of a woman doing yoga in the UT desert.
Outside
Most amazing clouds- Moab, UT. I don't take many landscape photos and didn't have a model, so I jumped in.
Outside
I spend most of my free time outside in opens spaces. While I'm primarily a portrait photographer, it's impossible not to take pictures on these adventures. I feel lucky to live in one of the most beautiful places in the world and to have adventurous friends to explore mountains, deserts and tropical environments with.